Jade Mullin Update
Jade Mullin Update
Jade has been Selected  with 4 others to be: Tameside young sports person ambassador.
Jade has just competed in the UKA Sainsburys School Games at Sheffield 12th Sept to 15th Sept 2013.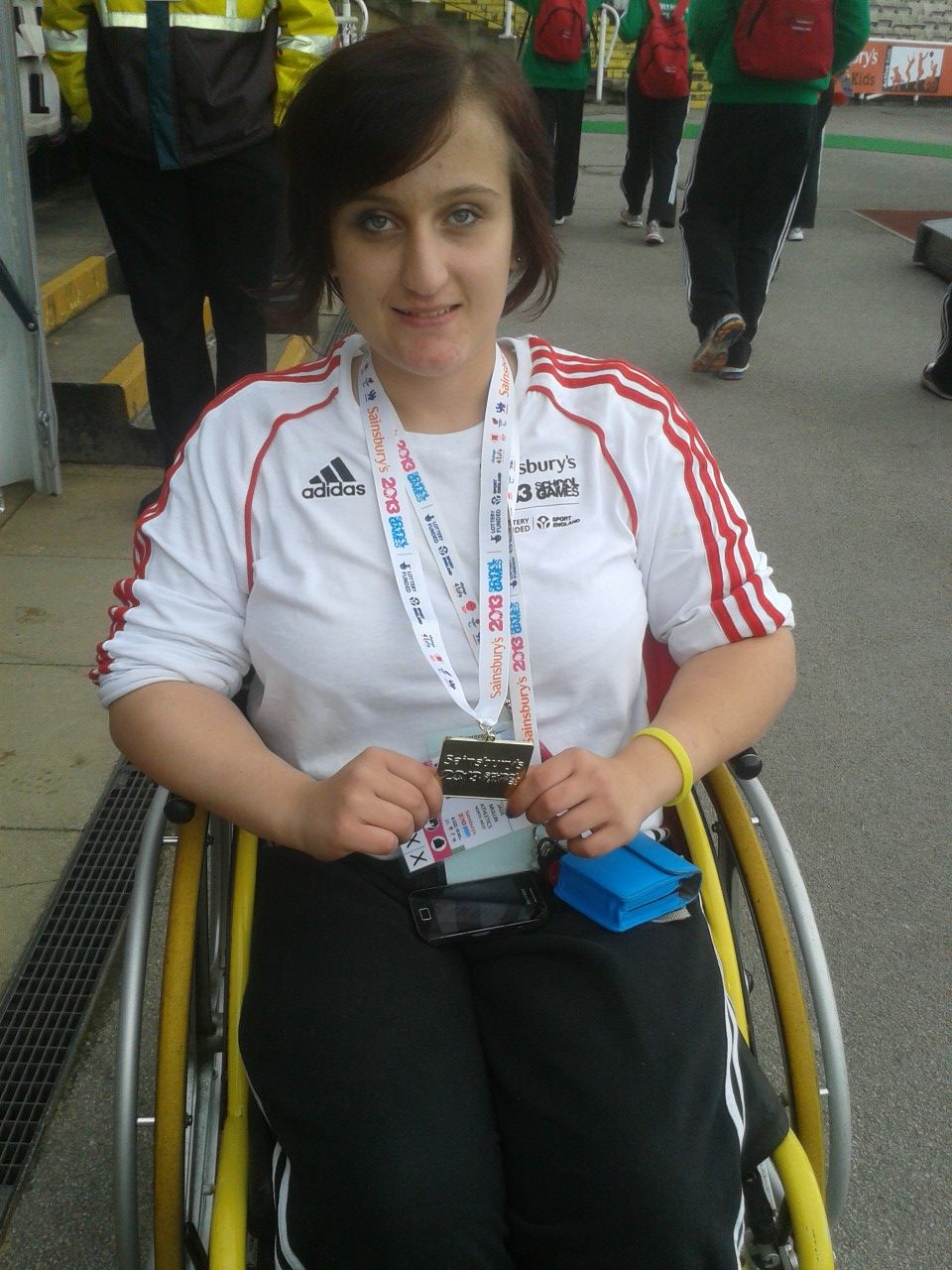 She went on her own for 4 days, with the England North West Athletics Squad, & Competed in:
Seated Shot, Gold with 4.78mtrs
Seated Discus Silver with a massive PB of 13.32
She absolutely loved it!
Whilst Jade was away competing, she was also awarded:
2nd place Pride Of Tameside "Best Disabled Sports Achiever" to the 1st place her old coach Darren Stafford.
Jade will be doing her last competition at Granthem 21st Sept 2013 in the CP open National Championships.